Josefine Ottesen is one of Denmark's most popular authors of books for children and young people, in terms of both enjoyment and sales.
During the last 35 years, Josefine's authorship has, on several occasions, set the agenda on the Danish children's book scene. The many national awards and international nominations she has received, covering several different works, testify to her broad appeal and popularity.
With her imaginative stories, filled with adventure and fantasy, Josefine Ottesen has contributed to many children's joyful conquest of reading, as well as retaining young people, boys especially, as readers at an age when their interest in books often wanes.
Recent Titles
Historien om Mira (The Mira Chronicles)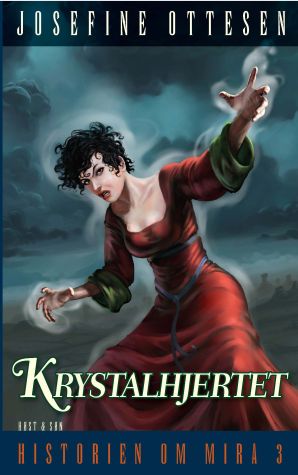 Reviews:
The language is flawless. It is pure, detached and crafted meticulously with a view to being understood. The reader shifts quickly into being at home in a new world with new rules. The tone is insistent. This is important! And the action often takes a break in order to focus on a boy who cannot resist a challenge or a chance to sneer at the old and discover the new.
Politiken (newspaper), 16 October 2008
Josefine Ottesen is an author who takes the problems raised by the young seriously. In Golak, the first volume in the trilogy The Dead Lands, she tackles such issues as society's rules and the importance of these rules to the community. .... (she) slices the feelings open with a scalpel for her young readers, who are in that stage between child and adult and have to work out alone how to create a balance between the ego and the common good.
Fyns Amts Avis (newspaper), 22 November 2008
Heltemod og Kragelort (Hullerikkerne fra Syvstammetræet, del.1)
(Derring-do and Crow Poo: The Holericks from Seven-Stem Tree, part 1)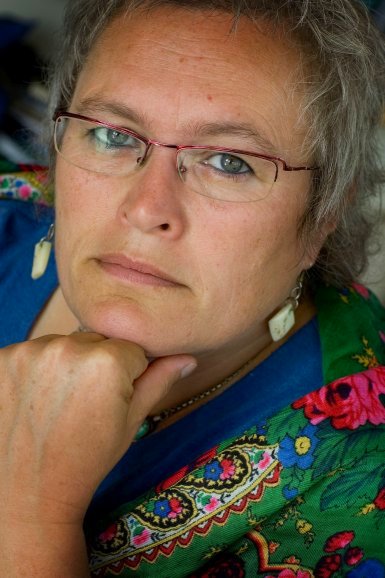 Foto: Tim Jensen


Reviews:
Dæmonernes hvisken (The Whisper of Demons):
It is just beautiful, artistic writing and very well done again,again..."
Skolebiblioteket (The School Library), nr.7, 2005

Dronningens Tåre (The Queen's Tear):
The Queen's Tear is an elemental thriller. It is written with verve and power.
Politiken,(newspaper) 18 February 2006

Krystalhjertet (The Crystal Heart):
The language is in a class of its own - it's just pure reading enjoyment.
Lektørudtalelse, (Librarian recommendation) August 2006

Historien om Mira (The Mira Chronicles). 2005-06. Copenhagen. Høst & Søn.
The Mira trilogy is a tremendous adventure about evil on every level. Narrated with high energy, magnificent scenery and an unceasing inventiveness.
Politiken (newspaper), August 2006
Golak: Det Døde Land (The Dead Lands) - pt.1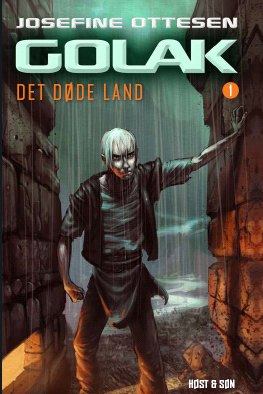 Reviews:
A Holerick is about 7 cm tall, with claws on its toes and good hearing. Holericks resemble us people quite a lot - they can argue and fight; they can be as silly as popstars; and they possess qualities like heroism and drive. ... Josefine Ottesen tells a tale without sentimentality - but with a rather sweet quality - about animals and little creatures who live in fearful harmony with each other. The point of the tale is that you have to travel out into the world to see with your own eyes. Maybe you'll discover something new! ... Claus Rye Schierbeck has illustrated the book throughout with black and white drawings which reflect the spirit of the tale with joy and precision; pictures which are full of movement, seriousness and spectacular camera angles!
Politiken (newspaper), 25 July 2008
A book to be read out loud, with crackling oaths and onomatopoeic words, a dramatic, fabulous story, full of fun and lively characters. ... The fantasy is adroitly integrated into a mixture which never descends into the sentimentally wishy-washy, but always has a grip on the large and small nuances there are in the games people play. A simply faultless combination.
Information (newspaper), 25 July 2008